Enjoy Safe, Comfortable Winter Driving in a New Nissan SUV
The right vehicle can make all the difference in your winter driving experience. If you choose a Nissan SUV, you can enjoy safety, comfort and convenience in every season, including the snowy winter months.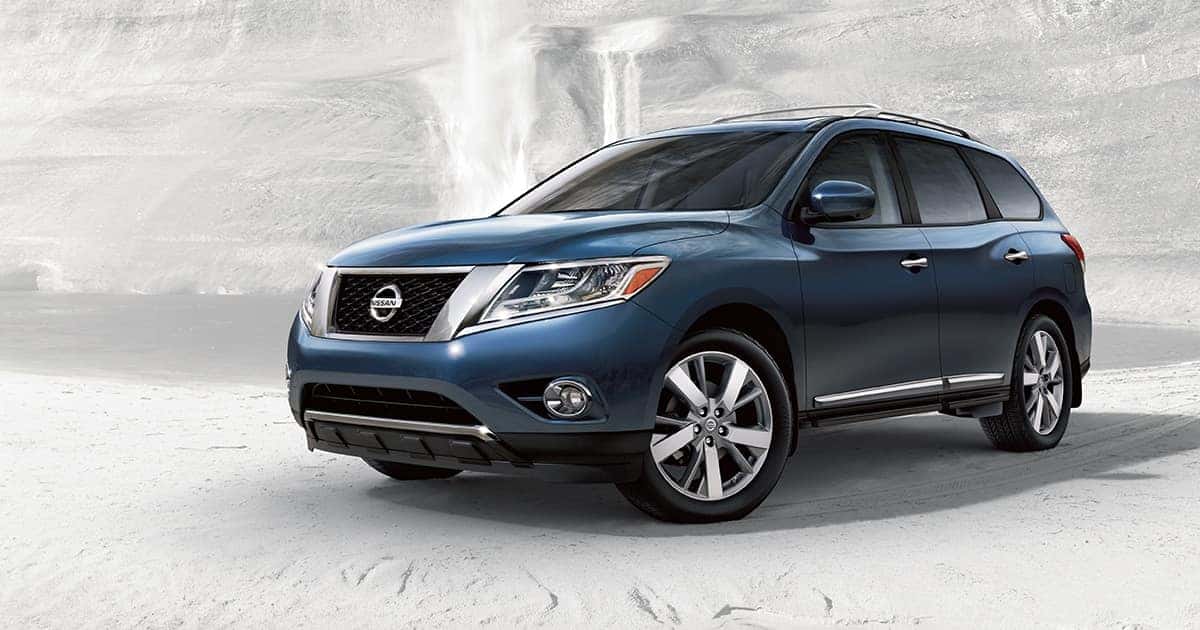 Some Nissan SUVs are equipped with all-wheel drive or four-wheel drive, which can help you enjoy a safe and controlled drive in winter weather. Some models have the available Intuitive AWD system, which sends power to the wheels that need it to help your vehicle maintain optimal traction and prevent slippage. It responds quickly to changing conditions, so you can stay in control at all times. Other models have the All-Mode 4×4-i 4WD system, which allows you to switch from 2WD to 4WD to Auto Mode as necessary. The 4WD mode provides excellent control in just about any kind of conditions.
In addition to that performance, many Nissan SUVs also offer features designed for your comfort. These include features like heated seats, a heated steering wheel, dual zone temperature control, remote engine start and more. With these features, you can avoid the cold and enjoy a comfortable ride all winter long.
Which Nissan SUVs do we have available?
Nissan Rogue
Nissan Juke
Nissan Murano
Nissan Pathfinder
Nissan Armada
If you're interested in learning more about the Nissan SUVs we have available, come on over to our Naperville, IL dealership. We will gladly show you our available models and take you out for test drives so you can decide which vehicle is the right one for you.