Nissan Altima VS the Competition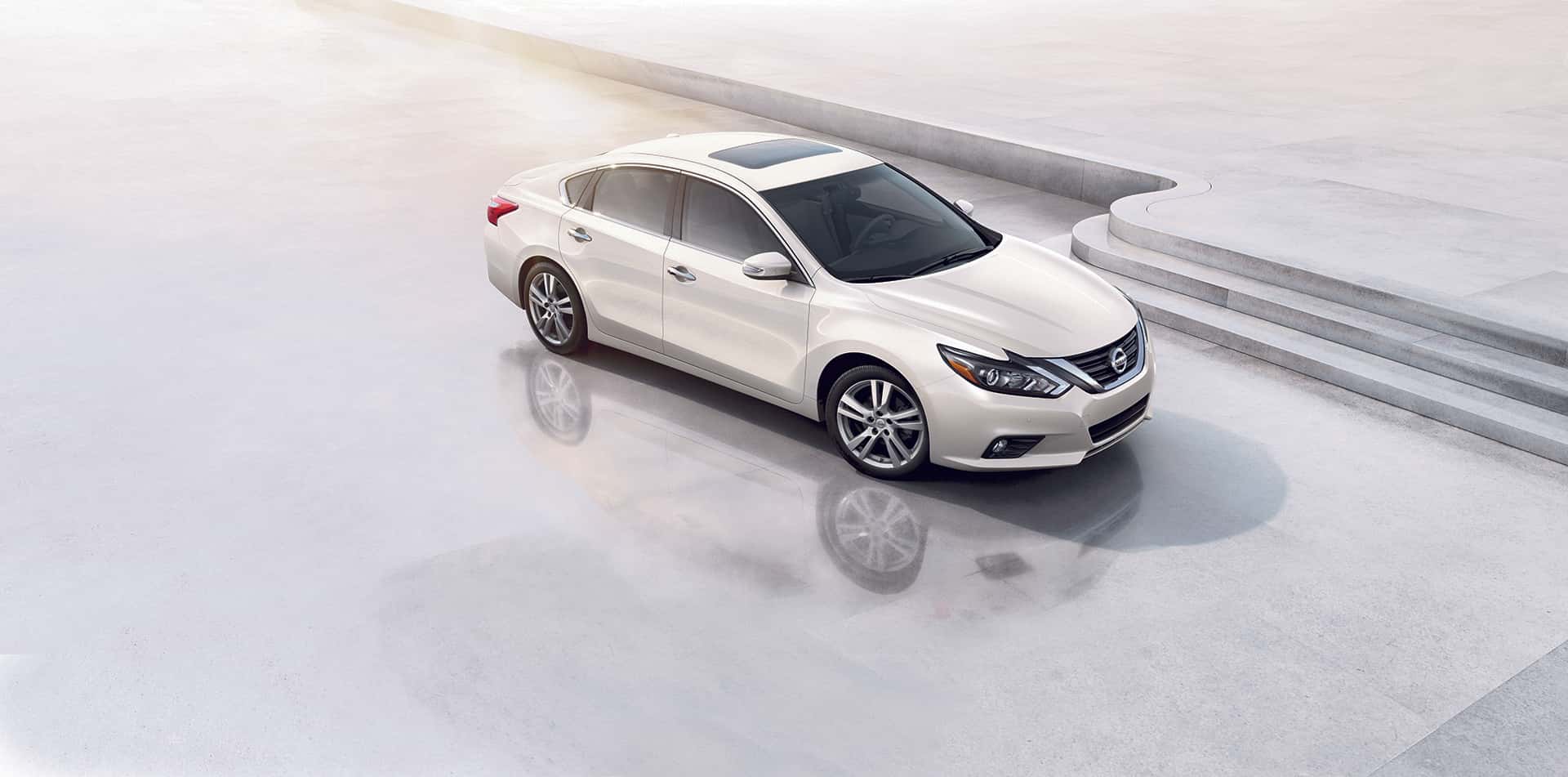 2017 Nissan Altima vs. the Competition
| | | | | |
| --- | --- | --- | --- | --- |
| 2017 Nissan Altima 2.5 | vs. | 2017 Honda Accord LX Manual | 2017 Hyundai Sonata SE | 2018 Toyota Camry LE |
| $23,610 | Comparably Equipped Price | $23,330 | $22,910 | $28,689 |
| 39 | Fuel Economy (HWY MPG) | 32 | 36 | 39 |
| Automatic | Transmission | Manual | Automatic | Automatic |
| 40 | Front Headroom (in.) | 39.1 | 40.4 | 38.3 |
| 45 | Front Legroom (in.) | 42.5 | 45.5 | 42.1 |
| 5 | NHTSA Front Driver Crash Test (Stars) | 4 | 5 | Not Rated |
Compare the New Nissan Altima near Chicago, IL!
Buying a new car is something every driver looks forward to, but finding the right sedan to suit your needs can be tiresome when shopping in a crowded segment. That's why we've done the work for you, and can confirm that the 2017 Nissan Altima is the best value sedan out of the 2017 Honda Accord, 2017 Hyundai Sonata and 2018 Toyota Camry. When you stop to compare these sedans side-by-side, you'll quickly see that the New Nissan Altima exceeds expectations in areas that matter most to Illinois drivers. We encourage you to compare these models in person at our Nissan dealership near Chicago, IL, because we're confident you'll make the smart choice and buy or lease the new Nissan Altima! If you're looking for the best value, look no further than the New Nissan Altima. When comparably equipped, this sedan offers more comfort and entertainment features than the others at a base MSRP that's lower than that of the 2018 Toyota Camry. You'll soar across the Midwest with an impressive 31 combined mpg, and leave the 2017 Honda Accord and 2017 Hyundai Sonata in your dust. You'll also enjoy supreme handling and agility behind the wheel of the new Altima, and outmaneuver the 2017 Honda Accord with your automatic transmission. What's more, you and your guests will own the road in maximum comfort because you'll cruise in a spacious, modern cabin. Now when your passengers embark in your new Nissan, they'll be pampered with 40 inches of front headroom and 45 inches of front legroom that far exceeds that of the 2017 Honda Accord and 2018 Toyota Camry. Plus, when you're gearing up for your next weekend getaway, you'll enjoy the convenience of a 15.4 maximum cargo volume, too. So, as you jet off to your next errand or adventure, take a minute to enjoy some peace of mind knowing that your new 2017 Nissan Altima has received a 5-star rating from the NHTSA for its Front Driver Crash Test! When you evaluate the segment, there really is no better option than the New Nissan Altima.
Visit Gerald Nissan of Naperville today to test-drive the new Nissan Altima, and discuss purchasing options with a member of our dedicated and friendly Nissan finance team!